Annual Biocontrol Industry Meeting ABIM
ABIM 2020 - the virtual experience
The Annual Biocontrol Industry Meeting ABIM was held for the eighth time in collaboration with the Congress Center Basel. Due to the Corona epidemic, the event was held as a purely virtual congress for the first time in its 15th operational year.
During 3 days we had 500 participants from 232 organisations from 30 countries. The virtual exhibition included 49 booths. The conference programme was our largest ever with talks of interest to all sectors of the biocontrol community which also included 4 workshops on topical issues for biocontrol.
The virtual ABIM 2020 was hosted at a high technical level and included a fully virtual exhibition, virtual meeting rooms and many features to facilitate the legendary networking opportunities at ABIM. From the participants' point of view, ABIM 2020 was positively evaluated despite some technical problems. "This event was organized very well and in the absence of live interaction, having virtual avatars allows for an opportunity to network and interact with other attendees." Said Maggie Rodriguez, Senior Regulatory Affairs Manager, Marrone Bio Innovations. However, it is very clear that virtual solutions alone cannot replace the real event with its important networking and business-to-business meetings.
The ABIM management board is currently setting up the format for ABIM 2021 with a clear focus on providing excellent networking opportunities, the Bernard Blum Award and conference contents as well as exciting seminars.
Emphasis is given to full flexibility to return to the face-to-face format for 2021 while retaining the opportunities of digital options in a hybrid format. ABIM 2021 will run from 18-20 October 2021 at the Congress Center Basel in Basel, Switzerland.
Monday (514.0 KB)
Tuesday (503.6 KB)
Wednesday (517.0 KB)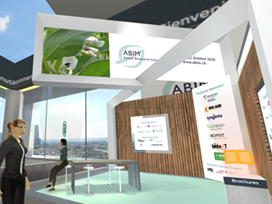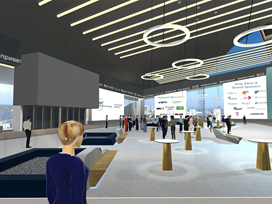 Next ABIM
Congress Center Basel, Switzerland
ABIM 2021
18-20 October
ABIM 2022
24-26 October
ABIM 2023
23-25 October